Welcome to the April edition of the Jewish Future Pledge newsletter. Wishing you and your family a Happy Passover!
Pledges to date: We're excited to share that the Jewish Future Pledge currently has 5,015 pledgers, and the Jewish Youth Pledge reached a milestone of 6,304 youth pledgers!
Click here to take the pledge.
In this edition:
Alexandria Longo shares the values that led her to choose a Jewish life, and the causes she supports to ensure the next generation lives a vibrant and connected Jewish life.
There are many ways to get involved in philanthropy, some well-known and others less familiar. Financial advisors Mark Halpern and Ken Fink share the eight most common ways that people become "Accidental Philanthropists™."
Everything new and newsworthy at the Jewish Future Pledge, including our Passover conversation starters.
---
Pledger Spotlight: Alexandria Longo
Los Angeles, CA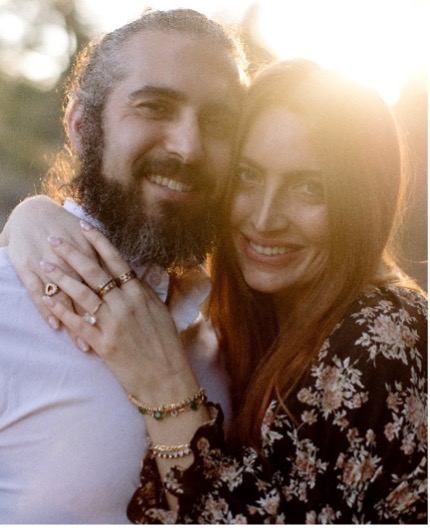 What does Judaism contribute to your life?
I am a Jew by choice, and so Judaism has had an immense impact on my life and dictates the values and legacy I want to uphold. I was born and raised in a Christian household but spent a great deal of time with my childhood best friend and her family, who were Jewish. I was always included in Jewish holidays with her family, and I found so much meaning in those experiences. I was so captivated by the traditions, sense of community, connection to family, and mitzvot that in 2017, I converted to Judaism within the Conservative movement. Afterward, I traveled to Israel on a Birthright trip and then moved to Jerusalem for a year through a Masa program, where I participated in fellowships with JFNA & StandWithUs. Since then, Judaism has contributed to my entire outlook on life – the way I practice gratitude, how I show up in the world, and the development of my relationship with G-d.
What inspired you to take the Jewish Future Pledge?
Throughout my life, the Jewish community has given me so much and welcomed me with open arms—really allowing me to find my "home." I want to do everything I can to give back and ensure that others can have the same positive Jewish experiences that I did. I also believe strongly in supporting Jewish education, Israel experiences and community initiatives for young adults. My time living in Jerusalem had a profound impact on my life which allowed me to forge deep connections and lifelong friends and I want to ensure that everyone can have these same experiences and find their connection within the Jewish world. I am also newly engaged to my fiancé Brandon and want to develop a sense of charity within my family; I want my future children to understand the significance of tzedakah and Jewish values.
What are the most important Jewish values in your life?
The Jewish values that are most important to me are Kavanah (intention) and gratitude. I believe in having intention behind everything I do, from actively choosing to practice Judaism and live a Jewish life to how I show up at work and practice mitzvot; for me, intention is everything. I also feel strongly about the Jewish value of gratitude. We all have so much to be grateful for, and the more I practice gratitude, the more effortless it becomes and the more present I am. When I acknowledge my blessings, it brings me a greater sense of joy and allows me to be more cognizant of how I can give back and support others.
Alexandria Longo is a communications strategist at Miller Ink, a PR & strategic communications firm. She is a Masa alum and has participated in fellowships with JFNA, StandWithUs and Gift of Life Marrow Registry. She lives in sunny Los Angeles with her fiancé and maltipoo, and enjoys thrifting, painting and cooking.
---
How To: Become an Accidental Philanthropist™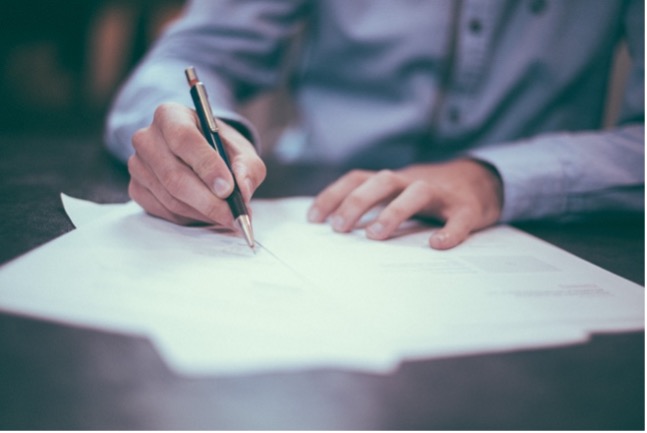 Everyone has three possible beneficiaries – family, charity, and the Tax Department (IRS/CRA) – but can choose just two of them.
People become Accidental Philanthropists™ when they are given the opportunity to make charitable gifts using funds that would otherwise go to taxes.
Here are 8 types of people most likely to become Accidental Philanthropists™:
1. Widows, Divorcees, or Singles. Upon their passing, without proper planning, the assets of these individuals will be taxed at over 50 percent because there is no spouse to roll funds over to tax-free.
2. People who sold (or will be selling) a business, investment real estate, or appreciated securities. These individuals will face a large tax bill, but in the same year can make their largest charitable donation to offset taxes. The individual's family will still be able to receive all the donated money.
3. People who have done (or will be doing) an Estate Freeze. This group can donate private company shares to considerably reduce taxes, create a charitable legacy, and get funds out of their company, for their children and grandchildren, on a tax-free basis.
4. Individuals with a Foundation or Donor Advised Fund (DAF). This is an often-overlooked opportunity as most don't know that life insurance can be purchased, owned, and paid for using Foundation or DAF funds.
5. Individuals with large tax bills who own appreciated securities. By depositing appreciated securities (or cash) into a Foundation or DAF, these individuals can convert taxes-due into charity. They will not have to pay capital gains taxes and can use the charitable receipt to offset the current taxes due. The donated money is now a legacy fund, professionally invested, and available for future giving to any registered charities.
6. People with life insurance policies they no longer need. This group can donate permanent or term policies and receive a significant charitable tax receipt for the fair market value to offset taxes. They can continue to pay annual premiums to get donation receipts or can have the charity pay the premiums on the person's behalf.
7. People who will have an estate tax bill upon their passing. To avoid these taxes, one can acquire a life insurance policy for twice the amount of taxes due. One can then designate a charity or DAF as a beneficiary. This donation receipt mitigates estate taxes, at a cost of pennies per dollar.
8. "Adopt a charity" in your family. Add a charitable "child," then divide your estate by the new number of your children - including the charitable child - as one of your beneficiaries.
Contact:
U.S.A. - Ken (Chaim) Fink – TamarFink.com – 612.922.3113
Securities offered through Lion Street Financial, LLC (512.776.8400), member FINRA, SIPC. Investment advisory services offered through Family Wealth Counselors, a Registered Investment Advisor. Lion Street Financial is not affiliated with Tamarfink or Family Wealth Counselors and does not provide tax or legal advice.
Canada - Mark Halpern – WEALTHinsurance.com – 416.871.4357
---
New and Newsworthy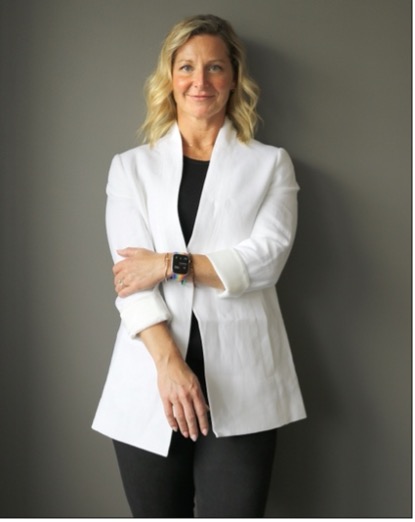 Parenting Is Hard; Teaching Kids to Give Back Shouldn't Be, Algemeiner.com
"As Jewish parents, we have the unique privilege (and responsibility) of inspiring our children to be torch bearers for global Jewry. The easiest decision I ever made for my children was taking the Jewish Future Pledge, which promises that half of all charitable donations in my will are earmarked for Israeli or Jewish causes. By taking this pledge, I know I'm helping to build a legacy that I can be proud of — for my children, grandchildren, and the future of our people."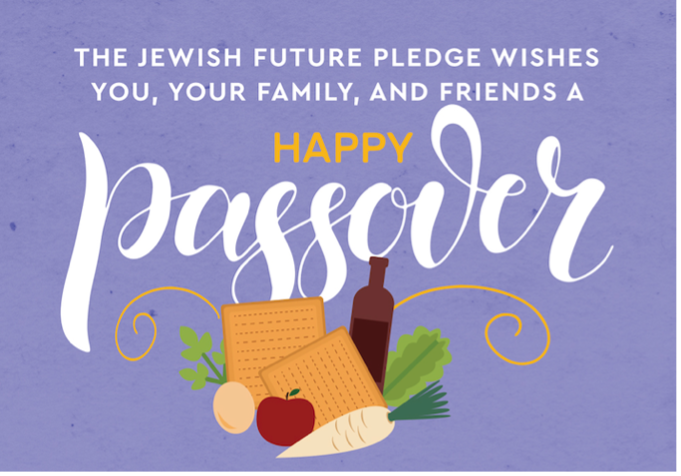 Jewish Future Pledge Passover Conversation Starters
The Passover Seder revolves around storytelling, so use this opportunity to share your story and your hopes for the future. To enrich your Passover discussions with loved ones, we have created a set of fun and easy-to-use Conversation Starters.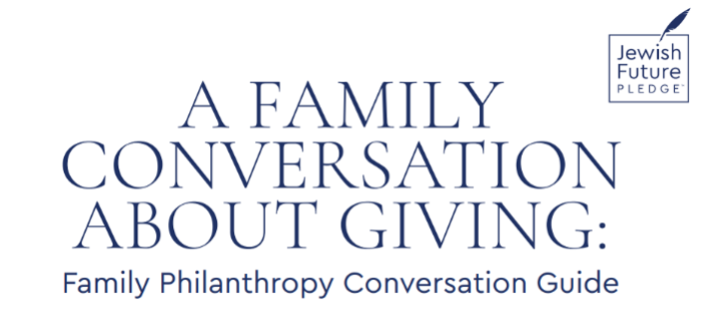 When it comes to teaching your family about philanthropy, it often takes meaningful storytelling to help break the ice. Just in time for Passover, check out our conversation guide which was created to help prompt meaningful discussions about Jewish values, how to think about giving, and where you want to make the most impact. Download our conversation guide to get started.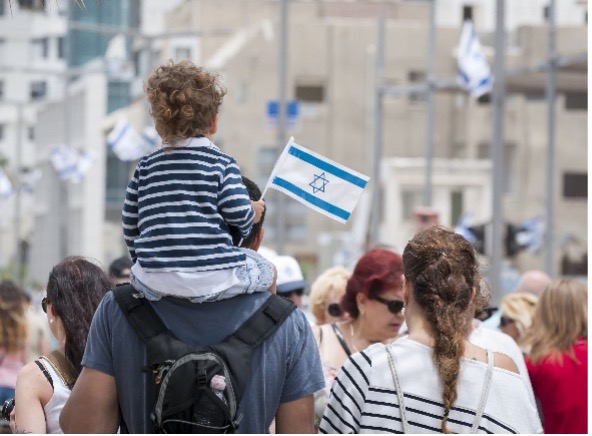 As Jews we must reclaim Zionism and preserve Israel as she preserves us, Times of Israel
Israel is the one thing that unites us all as a Jewish people, a rich mosaic of history, heritage and culture, and to be a Zionist is to embrace Israel's hope for the future. Jewish National Fund-USA President, Sol Lizerbram, shares in his op-ed his hope for Israel's future. "Individuals can play a substantial role in securing the Jewish future. For example, a new philanthropic model proponed by the Jewish Future Pledge. It is a moral commitment, not a legally binding one, that helps facilitate an understanding of the importance of preserving Israel and the global Jewry for generations to come, and sparks conversations about why this is a critical need."