Welcome to the May edition of the Jewish Future Pledge newsletter.
Pledges to date: We're excited to share that the Jewish Future Pledge and Jewish Youth Pledge have over 10,000 pledgers combined! The Jewish Future Pledge recently reached 5,861 pledgers, and the Jewish Youth Pledge now has 6,712 youth pledgers!
Click here to take the pledge.
In this edition:
Rabbi Dr. Benji Levy shares insights on the differences between the Australian and Israeli Jewish communities and how he contributes to the diverse Jewish communities he works with.
Our Pledger, Etta Zimmerman, recently traveled to the Poland-Ukraine border to support incoming refugees and shares her observations on the plethora of Jewish organizations working together to respond to the crisis.
Everything new and newsworthy at the Jewish Future Pledge, including an op-ed written by our CEO, Mike Leven, and Pledger, board member and incoming Chair of the Board of Trustees of Jewish Federations of North America, Julie Platt.
---
Pledger Spotlight: Rabbi Dr. Benji Levy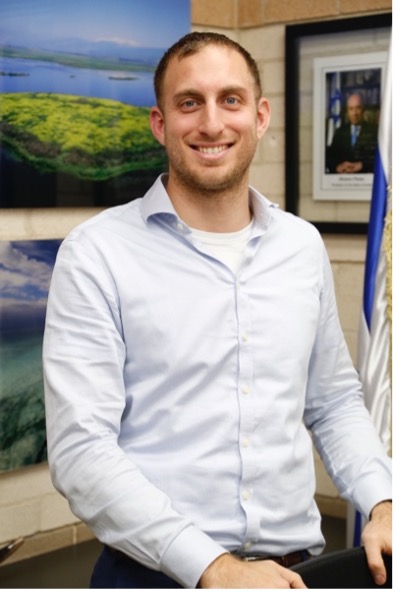 What does Judaism contribute to your life?
The kind of partner and friend, father and son, student and educator, citizen and human that I am is directly influenced by Judaism. I mean this in an expansive rather than restrictive sense – Judaism imbues meaning in the smallest of details and overall direction of who I am and what I do, curating the journey that is my life.
However, I don't look at what Judaism contributes to my life alone; I try to look at what my life can contribute to Judaism. I see myself as a small part of an incredible story and do everything I can to package and perpetuate the legacy of our remarkable people.
You have been heavily involved in the Jewish community in both Israel and abroad. Where do you feel more at home, and how does this impact Jewish life?
I personally feel much more at home in Israel – I feel like this is where I am meant to be. However, in Israel there is an abundance of everything Jewish, which can be easily taken for granted. In many cases, this has led to a lack of proactivity. In Israel, we must invest that much more to actively become, rather than passively be, involved in Judaism.
In other countries, one is more likely to live in a culture that explicitly or implicitly counters Jewish values and identity. For example, if celebrating Shabbat is important to you and your family, there are certain obstacles, such as work, parties, or events, that make this more difficult. But, as a result, the ones who stay true to their Jewish values have a greater sense of ownership over their Judaism.
How can we encourage the next generation to prioritize philanthropy and support their Jewish communities?
You can't represent the Jewish people unless you know what the Jewish people represent. We have a responsibility to empower the next generation with the knowledge, skills, and values of Judaism. One of the greatest ways to achieve this education is not simply through exposure to textbooks but also exposure to people and engagement through a myriad of channels. With this understanding, the next generation can make more informed decisions about their involvement within the Jewish community.
After empowering the next generation through education, we must make space for them to grow, learn, and find their own sense of responsibility. I believe that, through this process, we don't need to pursue the prioritization of philanthropy, but rather it will simply ensue. In my experience, when people are invited to take responsibility, they often step up to the plate. But, if they are coddled, neglected, uninformed, or misinformed, the sense of responsibility for the Jewish people will never develop and it will be the fault of us, as a community, not them.
Rabbi Dr. Benji Levy is the co-founder of Israel Impact Partners and Keshev. He was the previous CEO of Mosaic United, Dean of Moriah College, and recently published Covenant and the Jewish Conversion Question with Palgrave Macmillan. Rabbi Benji created the educational programming for our newest initiative, the Jewish Youth Pledge. He has many online teachings at www.RabbiBenji.com and resides in Jerusalem with his wife and four children.
---
My Trip to Ukraine: Working Together for Good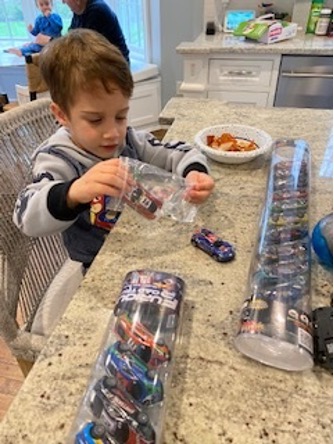 By Pledger Etta Zimmerman
Editorial Note: This month, instead of a "How To," we offer a "Why To" – a glimpse into one reason the Jewish Future Pledge is so important: Because if Jewish organizations are not secure, the world will lose a vital force for good.
Last month, I participated in a 48-hour "fly-in" to the Poland-Ukraine border with the American Jewish Joint Distribution Committee to offer a warm welcome, a smile, or a hug to refugees streaming over the border.
Amidst the darkness, I observed a blaze of light: Jewish organizations of every type working together to respond to what could be one of the worst humanitarian crises of our time.
Multiple organizations united to turn an old warehouse into a non-sectarian shelter complete with a place to bathe, change clothes, rest, and eat a hot meal. Others had set up clinics caring for refugees' medical needs or prescriptions. Another partnership between organizations flew in food pallets from Israel and distributed them on the ground, since the normal food chain in Ukraine had, of course, been compromised by the war tearing it apart. At every border – Poland, Moldova, Romania – Jewish organizations were present, working together and coordinating through a joint WhatsApp group.
This vital work is close to my heart, and I want it to continue for years after I'm gone. That's why I took the Jewish Future Pledge – to ensure that our Jewish organizations are here when the world needs us most.
For me, this visit to Ukraine was full of personal meaning. I went with my father – who was liberated from Birkenau after the Holocaust and was assisted by the displaced persons camps – and my daughter. Together, we were able to "pay it backward" – offer refugees the warmth and kindness my father received from others so many years ago. I also involved my three-year-old grandson in a multigenerational mitzvah project, asking him to go shopping and choose toys for me to bring as gifts to children who sorely needed fun and joy. (His pick – Hot Wheels cars – was a big hit.)
While I saw despondency, desolation, and vacancy in the refugees' eyes as they came into the tents, I also saw those feelings replaced with tentative hope, relief, and tremendous gratitude.
This is the incredible medical, humanitarian, life-saving work being done by Jewish organizations. They exist because great people before me paved the way – and they can exist after me if we all commit to ensuring their strong future.
To learn more about the Ukrainian Jewish refugees, please scroll down for the link to Etta's powerful eJewish Philanthropy article.
---
New and Newsworthy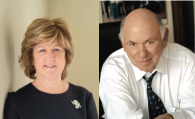 American Jewish communities demand protection from antisemites – The Jerusalem Post
"That is one reason the Jewish Future Pledge is so crucial for the future of our community. While we direct resources to the urgent matters we face today, the Pledge is inspiring global Jewry to ensure that Jewish life and Israel will thrive for generations to come. We must both satisfy the immediate needs of the present while planning for the future."
On their journey, we must be blessings, comfort and strength – eJewish Philanthropy
"I've recently returned from Poland where I met and listened to the stories of Ukrainian refugees. It was a haunting but inspired experience, one that resonates with its glaring call to action."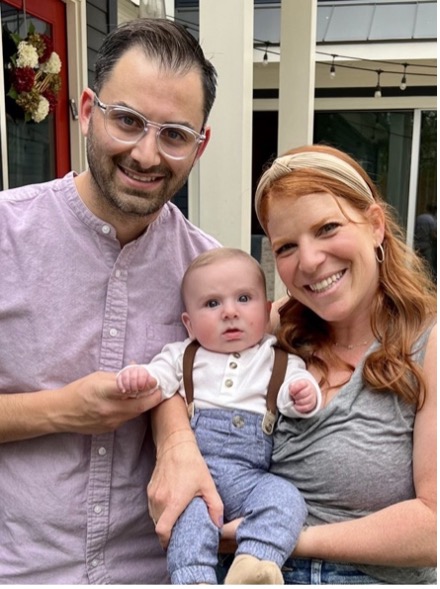 How Baby Jack Launched a Legacy Atlanta Jewish Foundation
"When their son Jack was born, Adam and Brittany celebrated their good fortune by opening a charitable Donor Advised Fund at Atlanta Jewish Foundation. And they signed the Jewish Future Pledge — a commitment that from the funds they would leave to charity at their passing, at least 50% would be earmarked to support the Jewish people and/or the State of Israel. Both of these philanthropic acts were expressions of gratitude and hope for the future Jack would inherit."