Welcome to the July edition of the Jewish Future Pledge Newsletter!
Pledges to date: The Jewish Future Pledge reached 7,431 pledgers, and the Jewish Youth Pledge now has 7,243 youth pledgers!
Click here to take the Pledge.
According to our recent survey, only 50% of pledgers have taken steps to actualize their pledge. Get started now by creating a legacy letter or updating your future planning.
In this edition:
Pledger Janice Benatar shares the Jewish principles she lives by, the importance of Jewish institutions to our community, and the significance of the Jewish Future Pledge to UJA Federation of Greater Toronto.
An excerpt from our Family Philanthropy Conversation Guide outlining the best ways to engage in a family conversation about giving.
Everything new and newsworthy at the Jewish Future Pledge, including Authority Magazine's exclusive interview with our CEO, Mike Leven.
---
Pledger Spotlight: Janice Benatar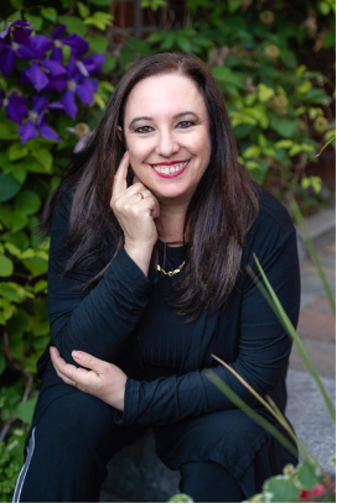 What is one Jewish principle you carry with you in your daily life and hope to instill in the next generation?
For me, one of the primary Jewish principles is continuity. Past, present, and future are all intimately interconnected. The values we inherit are timeless, we live by them, and we pass them on to emerging generations.
The past is alive and constantly informing us; the present is a precious opportunity, and the future is hopeful if we commit ourselves to it.
Why is it important to support Jewish community institutions?
Without strong, centralized, and well-funded Jewish institutions, we are disconnected.
Organized Jewish institutions–with the active synergy of volunteers and professional staff–can identify needs and challenges, coordinate timely responses, and allocate resources effectively.
Sometimes, the most visible needs get the most funding: sick kids, heart, stroke, etc. It is easy to forget that Holocaust survivors may be living in poverty, for example. Jewish institutions exist so that no member of the community is ever isolated or forgotten. No matter the need, we can be there to lend a helping hand.
The word "community" means "a group of individuals coming together in a common cause." This is our duty – a very Jewish way of giving thanks for the many blessings we enjoy. A thriving, diverse Jewish "now" is not a guarantee. We must commit ourselves to the task every day.
Why is the Jewish Future Pledge important to UJA Federation of Greater Toronto?
Every conversation about succession is about planning for the future.
Every conversation about our children and grandchildren is grounded in concern–will the next generation feel the way we do about our peoplehood, our community, and the State of Israel?
The Jewish Future Pledge is a beautiful concept. It inspires so many to step forward, tell their stories, and proclaim their values. These promises to a Jewish future are anchored in something personal, emotional, and tangible. It's a powerful way to engage the next generation.
In my role as Vice President of Philanthropic Leadership at UJA Federation, this is what so many of the donor families I work with tell me: "A strong Jewish future is never a guarantee. We have a duty to help ensure that living Jewishly—and proudly so—is in our future."
That's the promise. That's the Pledge.
Janice Benatar, CFRE is the Vice President of Philanthropic Leadership for UJA Federation of Greater Toronto. Specializing in integrated philanthropy, she engages, educates, and motivates philanthropists to consider a variety of meaningful ways to fulfill their strategic philanthropic goals.
---
How To: Have a Family Conversation About Giving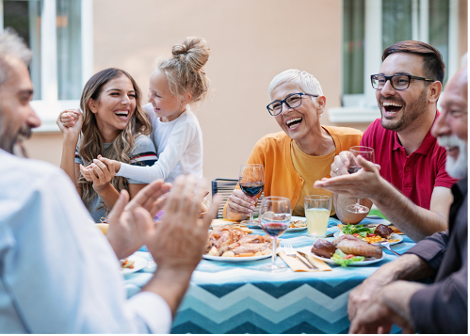 How to start: Begin by inviting your family to have a conversation about Jewish values and giving. This discussion is an opportunity for everyone to share their unique perspectives and hear stories they may have never heard before.
Break the ice: Go around the table and have everyone complete the sentence "I learned about giving from…"
Share Jewish wisdom: Read impactful Jewish quotes about giving to consider what ideas resonate with you and why. Click here for a list of Jewish giving quotes to start with.
Storytelling and values: Values drive our giving. Use this list of Jewish values to get started. Think about these and others that inspire you to contribute to the causes you care most about.
Chesed, loving-kindness
Avodah, service
Tikvah, hope
Kavod, human dignity
Areyvut, responsibility
Zikaron, memory
Tzedek, justice
Shalom, peace
Then, go around the table and invite each person to share a short story about their values in action. Once everyone has shared, ask: "What do we have in common?"
Impact: Reflect on what impact you want to have with your giving. Do you value immediate needs or long-term change? Giving to Jewish organizations or giving aligned with Jewish values?
Action: Having considered your values and the impact you hope to have, identify which organizations or causes are you personally drawn to. Share around the table and commit to giving a gift if you are able.
Close and reflect: Close the conversation with a reflection. Invite everyone to write an intention for their giving practice, then go around the table sharing something you learned from someone else in the room.
Don't forget to find a way to keep the conversation going!
Read our complete A Family Conversation About Giving: Family Philanthropy Conversation Guide here.
---
New and Newsworthy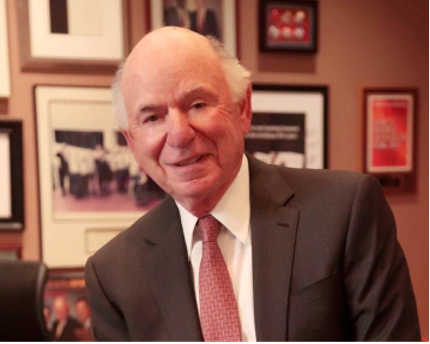 Making Something from Nothing: Mike Leven of the Jewish Future Pledge on How to go From Idea To Launch – Authority Magazine
"I live by the quote 'Status quo is a prescription for failure.' I've always tried to look beyond the typical ways of doing things. From my career as a hospitality executive to my work investing in the future of Jewish life through the Jewish Future Pledge, I've always looked for innovative approaches to old challenges. I believe this is the best way to achieve one's goals and leave a lasting impact in the long term."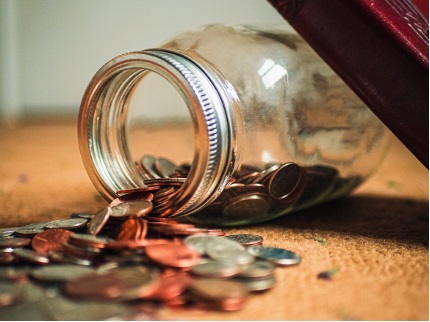 Why are younger Jews not donating as much as their parents' generation? – Bonjour Chai
Mark Silberman recently appeared on Bonjour Chai – a podcast about current affairs, spiritual advice, and the latest news within the Jewish community – to explain the value of the Jewish Future Pledge and Jewish Youth Pledge and how the two Pledges are working to insure a strong Jewish future.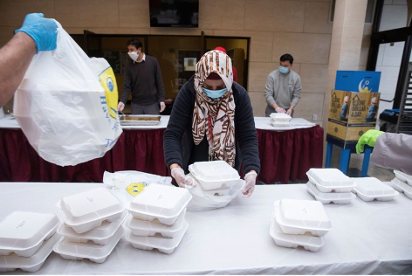 America's Coming Charity Deficit – The Wall Street Journal
"The decline of religious belief in America will cause incalculable spiritual damage, but even nonbelievers should worry about the practical consequences of an increasingly secular U.S. Consider the ticking time bomb of philanthropic demise set to detonate in the coming years."