Welcome to the September edition of the Jewish Future Pledge Newsletter!
Pledges to date: The Jewish Future Pledge reached 8,598 Pledgers, and the Jewish Youth Pledge now has 7,983 youth Pledgers!
In this edition:
Meet our first South African Pledger, Nathan Bushnell, a young man who shared the Pledge with his grandparents and is now planning to make Aliyah
We reveal how to ensure that your digital investments are passed on to the next Jewish generation
Everything new and newsworthy at the Jewish Future Pledge, including a set of Conversation Cards for your High Holiday gatherings
---
Pledger Spotlight: Nathan Bushnell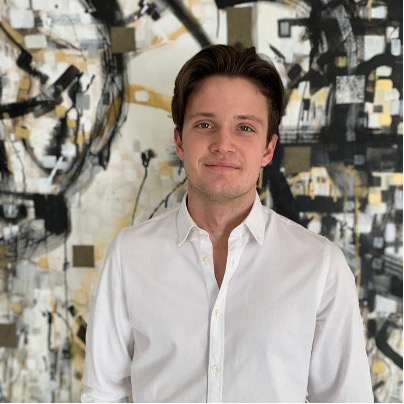 What conversations have come up with friends or family since taking the Pledge?
After taking the Pledge, I shared the concept with my grandparents. At first, they were hesitant and told me they don't have much to donate. I continued, explaining Pledge isn't only for people with large sums to give away but for everyone who supports the Jewish community and wants to secure a Jewish future.
My grandparents quickly bought into the idea and became the second people in South Africa to take the Pledge – directly after me! My grandparents not only took the Pledge but are also planning to speak to their lawyers about actualizing their Pledge.
I am proud to have inspired my family members to take the Pledge and will continue to share the initiative with my friends and family.
To find out what Nathan learned growing up in Durban, South Africa and why he supports Jewish institutions, click here to read more.
Nathan Bushnell is a young Jew and Zionist from Durban, South Africa. In 2021, he graduated from IDC Herzliya with a Business Administration degree and is now launching a philanthropic initiative for children suffering from congenital heart disease. Nathan is passionate about improving Israel's image abroad and plans to make Aliyah at the beginning of 2023.
---
How To: Use Cryptocurrency to Invest in the Jewish Future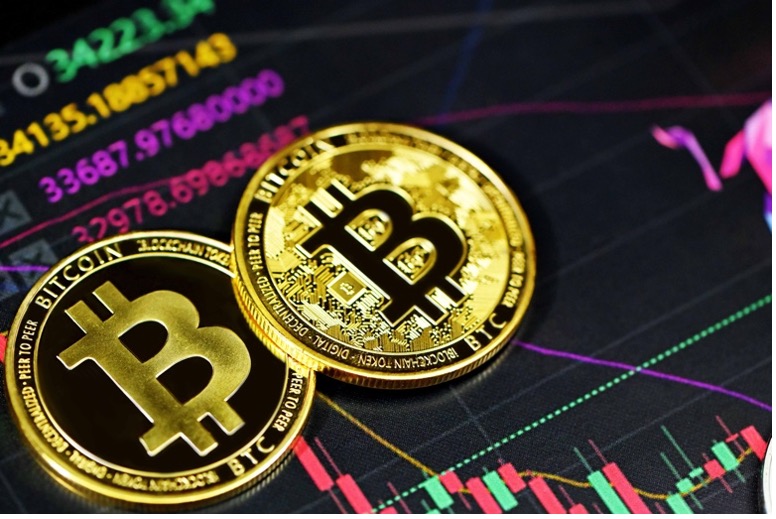 Are you a digital investor with assets in bitcoin or other cryptocurrencies? Crypto investors access and keep track of their electronic assets using digital wallets which are only accessible by using a private key - a long string of characters known only by the account holder. Without this private key, heirs cannot access a loved one's crypto holdings after their loved one has passed.
20% of all bitcoins are "lost," meaning their wallets haven't been accessed in 5+ years, accounting for over $140 billion in assets. To avoid the loss of bitcoin or other crypto investments after your passing, we have two suggestions:
Write down your private keys and account passwords - including detailed instructions on accessing your holdings - and leave them in a safe or with a lawyer and let a loved one know they are there.

Consider investigating one of the DAFs that accept cryptocurrency donations. Or look into Endaoment, a new nonprofit donor-advised fund (DAF) created to convert cryptocurrency into dollars for charitable donations.
If you want to help secure the Jewish future, there is always a way – even if you have non-traditional assets. Take the Pledge today!
---
New and Newsworthy


Rosh Hashanah Conversation Cards

As you reflect on the new year ahead and look at the blessings in your life, the High Holidays are the perfect time to start these meaningful discussions. To get you started, we have created a deck of Jewish Future Pledge Conversation Cards that can help you talk with your loved ones about the importance of your Jewish values, the Jewish Future Pledge, and strengthening the Jewish people.



High Holidays provide another reason to establish Legacy at Tidewater Jewish Foundation – Virginia Jewish News

"The Jewish Future Pledge, another program offered by Tidewater Jewish Foundation, is a worldwide movement working to ensure that vibrant Jewish life continues for future generations. The Jewish Future Pledge is a commitment that at least half of the funds left to charity at the time of one's death are earmarked to support the Jewish causes and/or the State of Israel."

Mike Leven's Rosh Hashanah Message for 2022 – Atlanta Jewish Times

Mike Leven shares his thoughts and inspiration for the Jewish New Year.

The Jewish Youth Pledge is now on social media! Check us out here:

If you have not yet taken the Jewish Future Pledge, please do so by clicking here. If you have taken the Pledge, forward this email to your friends and family to share the importance of the Jewish Future Pledge!