Welcome to the November edition of the Jewish Future Pledge Newsletter!
Pledges to date: The Jewish Future Pledge reached 10,258 Pledgers, and the Jewish Youth Pledge now has 9,974 youth Pledgers!
In this edition:
Be inspired by pledger Ana Sazanov, and her volunteer missions to support Ukrainian Jewish refugees
5 key considerations to make the most of your year-end tax planning
Everything new and newsworthy at the Jewish Future Pledge, including an interview with founder Mike Leven and a new method for Jewish giving

Pledger Spotlight: Ana Sazanov



On her volunteer missions to Ukraine to support Jewish refugees
A native Ukrainian, I initially feared my country might disappear and that like my Jewish ancestors, my identity could be thrown into question. Through a volunteer mission coordinated by the Jewish Federations of North America (JFNA), partnering with The Jewish Agency For Israel (JAFI) and the Joint Distribution Committee (JDC), I went and volunteered on the border of Ukraine in Poland.
In the toughest moments of people's lives, though, I saw hope. These Jewish Ukrainian refugees immediately went to the Israeli flags at the Polish border, saw the Star of David, and knew then and there they still had a place to call home. 80 years ago we did not have a land that could save us, but I wanted to make sure first-hand that the Jewish community came together to support our brothers and sisters in Ukraine.
Knowing you have a home, no matter how far the physical distance, can provide light in the darkest moments. Wearing a bulletproof vest and missiles flying over my head, my main thought was "This is where I belong, here with my people. I am walking the walk, and fulfilling the values of Tikkun Olam."
To learn more about Ana's story and what the Jewish Future Pledge means to her, click here.

How To: Key Considerations for 2022 Year-End Tax-Planning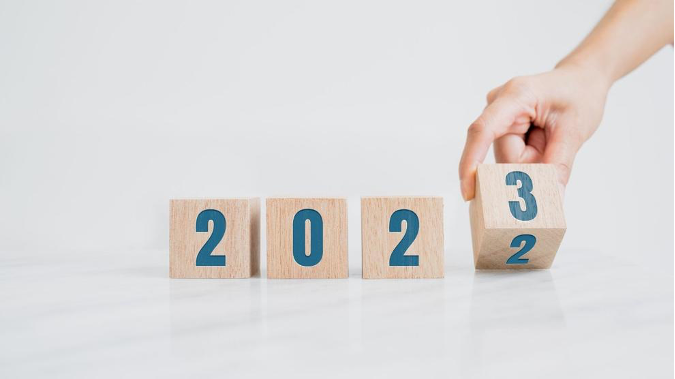 As we approach the end of the year it is helpful to reflect on steps that can be taken to reduce taxes that otherwise would be due. Here are 5 key considerations for year-end tax planning.
1) Use appreciated assets to make a charitable gift in 2022. As in previous years, gifts of appreciated assets (stock) remain a best practice. Such gifts not only provide a deduction to the donor but also avoid the capital gains tax. Conversely, built-in loss assets generally should be sold (generating a tax loss) with the resulting cash proceeds donated, if desired. Note that, as in previous years, up to $3,000 of capital losses may be used to offset ordinary income.
2) Consider donating to a DAF this year for maximum flexibility. If you are considering making a significant donation to charity over time but want a deduction today, consider adding funds to an existing Donor Advised Fund (DAF) or opening a new DAF. It can be especially beneficial to donate appreciated property, because by doing so, capital gains taxation with respect to the contributed assets is eliminated. Federations and Jewish Community Foundations operate donor-advised funds and would be happy to assist.
3) Look into an IRA charitable rollover. The IRA charitable rollover is an attractive option because it can help satisfy the minimum distribution requirement without incurring income tax, even if you don't itemize your deductions.
4) Consider taking advantage of energy incentives in the Inflation Reduction Act. As you plan for 2023, consider taking advantage of the new and newly expanded and extended green energy incentives that are provided by the Inflation Reduction Act, including the tax credits for rooftop solar panels, insulation, electric vehicle purchases, and energy efficient home improvements. Each of these incentives has somewhat complex rules, and some do not go into effect until 2023, so careful research is required.
5) Consider accelerating noncharitable gifts. The unified estate/gift credit of $12.06 million is scheduled to automatically reduce to around $6 million beginning with transfers made in 2026. Accordingly, taxpayers who intend to make significant gifts (either during their lifetime or in the form of bequests) may want to consider accelerating some or all of those gifts early.
As with any significant tax and charitable planning, it is always advisable to carefully consider potential changes in the context of your complete financial profile and to consult your tax advisor.
Discover additional professional advice on our resource page!

New and Newsworthy

Helping to secure the Jewish future – The Jerusalem Post
Getting to know Mike Leven, founder of Jewish Future Pledge and Jewish Youth Pledge, two singular initiatives designed to help sustain the Jewish people's future.
A new platform is letting donors give now and pay later – eJewish Philanthrophy
The idea behind B Generous, according to founder Dominic Kalms, is to bring the increasingly popular concept of "buy now, pay later" to nonprofits, which Kalms hopes will enable people to give larger donations than they generally do by spacing them out over time. According to the firm GlobalData, the "buy now, pay later" market grew to $120 billion worldwide last year.

If you have not yet taken the Jewish Future Pledge, please do so by clicking here.

If you have taken the Pledge, forward this email to your friends and family to share the importance of the Jewish Future Pledge!